MICR Toner Cartridges for
Lexmark™ MX710, MX810 thru MX812 printers
Made by us for use in Lexmark MX710, MX710de, MX710dhe, MX711de, MX711dhe, MX711dthe,MX810de, MX810dme, MX810dtfe, MX810dtme, MX810dxe, MX810dxfe, MX811de, MX811dfe, MX811dme, MX811dte, MX811dme, MX811dtfe, MX811dtme, MX811dxfe,MX812de, MX812dfe, MX812dme, MX812dtfe, MX812dxfe, MX812dxme. Replaces cartridge # 62D02000, 62D1X00, 62D1000, 62D1H00, 62D2X00
Lexmark™ refers
to us for MICR
"Checktoner worked flawlessly"
United Overseas Bank
After testing 1, bank has ordered many more.

IMPORTANT: Lexmark MX printers require specially formulated MICR toner. Other suppliers DO NOT have this formula (results in smearing & rejection by banks, ATMs, retailers).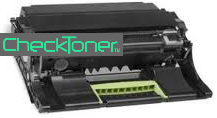 MICR Imaging Unit #DA4*
ChecksNet Price:
$297.10


* This part is optional
if you modify regular unit.
DETAILS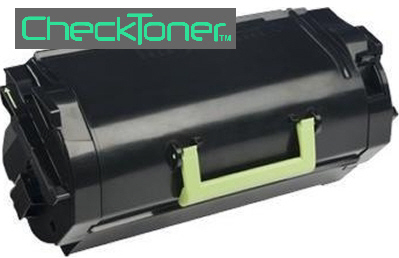 Print 156,600 checks*
Max-Filled™
$1423 Value
ChecksNet Price:
$896.53

Checks for pennies!