LOWEST PRICE ANYWHERE while supply lasts. Find lower price within 180 days, we refund difference + 20%!

Print more checks or other documents when used with our Max-Filled MICR toner Cartridges.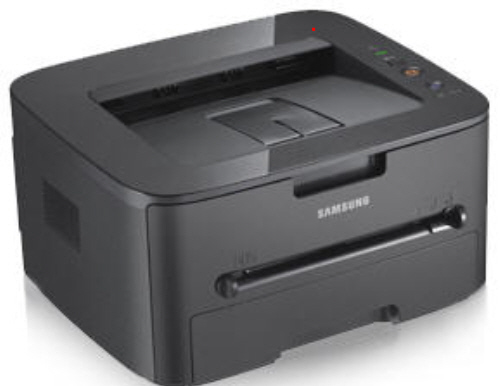 Your cost: $n/a
when purchased with a Max-Filled cartridge

First page out in less than 9 seconds
Prints 24 pages per minute (24ppm)
Excellent quality 1200x600 dpi
12,000 sheet per month duty cycle
1-touch reprint of last page
Print Screen Button
Toner Normal, Light, Dark settings
250 sheet input tray
For Windows® 95, 98, 2000, Me, NT, Xp, Vista, Windows 7, MacIntosh OS 8.6+, Linus Red Hat
8MB RAM memory installed
USB 2.0 connection
AC 110 V with automatic Power Saver mode
World's slimmest B&W laser printer: 15.3 W x 14.2" Dx 7.8" H
Only 16 lbs.
Print checks or drafts
to bank specifications.

• Our MICR toner for the Samsung ML-2525 printer won't flake off the paper
• Won't smear MICR toner during handling
• Will print black MICR symbols (not light gray non-scanable MICR) SEE THE DIFFERENCES
• 100% readable MICR by ALL bank & retail MICR scanners
• Our MICR toner for Samsung ML-2525 CAN be used to print like regular toner.
• FREE replacement if MICR toner cartridge fails ANY of these criteria
• Fast delivery. Most orders shipped SAME DAY at no extra charge
Unknown FACTS about MICR

CheckToner™ ML-2525 / ML-2545 Max-Filled MICR Cartridge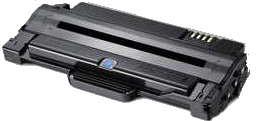 Print 21,700 checks (Max-Filled™)
CLICK HERE to see ML-2525 MICR cartridge prices

EXCLUSIVES: We are ONLY source for MICR cartridges that:
• Include a date stamped sheet so you know when it was filled & packaged
• Fill ALL our own Samsung MICR cartridges using 10point inspection
• Test MICR toner cartridges by printing checks on ABA grade check paper
• Test magnetic content of MICR using same reader at major banksaaaaaaxx

IMPORTANT: These are brand new printers in original factory cartons. Price shown is discounted price when paying by ChecksNet (check by phone or web). No rebate forms to mail. BEWARE: Some retailers sell refurbished printers and/or sometimes takes over 3 1/2 months to get mail-in rebates.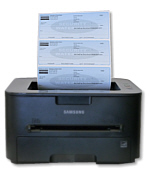 We print our checks with a Samsung ML-2525
Already have a Samsung Model ML-1210, ML-1630, ML-1640, ML-1660, ML-1665, ML-1710, ML-1740, ML-2240, ML-2150, ML-2250, ML-2510, ML-2525, ML-2525W, ML-3560, SCX-4600, SCX-4623F, SF-650, SF-650P, 1210, 1250, 1430, 1630, 1640, 1710, 1740, 1750, 2010, 2150, 2151, 2250, 2510, 3560, 5530, SCX-4216, SCX-4100, SCX-4500, SCX-4826, SCX-5530, CLP-300, CLP-500, CLP-510, CLP-600, CLP-610, CLP-650 or ML-6060 ... Order a

cartridge. We have them in stock for immediate delivery.

We can also supply MICR cartridges for most Samsung, Hp, Dell, Xerox, Lexmark, Okidata, IBM and Canon laser printers. Just Email your make & model and we'll promptly quote you a price.