LOWEST PRICE ANYWHERE while supply lasts. Find lower price within 180 days, we refund difference + 20%!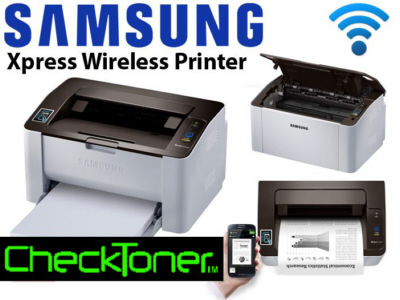 SL-M2024w Laser Printer MSRP $99.99
Your cost: $37.65
Max-Filled™ MICR cartridge purchase required

First page out in less than 8.5 seconds
Prints 21 pages per minute (19ppm)
Print wirelessly with Mobile Print app
NFC technology
Excellent quality 1200x1200 dpi
10,000 sheet per month duty cycle
Engineered to be whisper quiet
ESp Easy Print Screen Button
Toner Normal, Light, Dark settings
150 sheet input tray
For Windows® 95, 98, 2000, Me, NT, Xp, Vista, Windows 7, Windows 8.0, 8.1, Windows 10, MacIntosh OS 8.6+, Linus Red Hat
64MB RAM memory installed
USB 2.0 connection
Wireless 802.11 b/g/n
64MB Memory
AC 110 V with automatic Power Saver mode
World's slimmest B&W laser printer: 13.03 W x 8.46" Dx 7.01" H
Only 8.8 lbs.
Print checks or drafts
to bank specifications.

Print more checks or other documents when used with our Max-Filled MICR toner Cartridges.


• Our MICR toner for the Samsung SL-M2020w printer won't flake off the paper
• Won't smear MICR toner during handling
• Will print black MICR symbols (not light gray non-scanable MICR) SEE THE DIFFERENCES
• 100% readable MICR by ALL bank & retail MICR scanners
• Our MICR toner for Samsung SL-M2020w CAN be used to print like regular Samsung SL-M2020w toner.
• FREE replacement if MICR toner cartridge fails ANY of these criteria
• Fast delivery. Most orders shipped SAME DAY at no extra charge
Unknown FACTS about MICR



CheckToner™ M2024w Max-Filled™ MICR Cartridge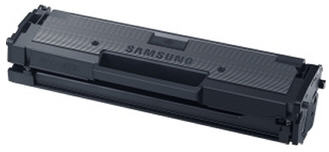 Print 14,100 checks (Max-Filled™)
$597 Value. Your Cost: $393.05
Print checks for pennies !




EXCLUSIVES: We are ONLY source for MICR cartridges that:
• Include a date stamped sheet so you know when it was filled & packaged
• Fill ALL our own Samsung MICR cartridges using 10point inspection
• Test MICR toner cartridges by printing checks on ABA grade check paper
• Test magnetic content of MICR using same reader at major banksaaaaaaxx

IMPORTANT: These are brand new printers in original factory cartons. Price shown is discounted price when paying by ChecksNet (check by phone or web). No rebate forms to mail. BEWARE: Some retailers sell refurbished printers and/or sometimes takes over 3 1/2 months to get mail-in rebates.

Already have a Samsung Model ML-1210, ML-1630 ML-1640, ML-1660, SL-M2020w, ML-1710, ML-1740, ML-2240, ML-2150, ML-2250, ML-2510, SL-M2020w, SL-M2020, M2024w, ML-3560, SCX-4600, SCX-4623F, SF-650, SF-650P, 1210, 1250, 1430, 1630, 1640, 1710, 1740, 1750, 2010, 2150, 2151, 2250, 2510, 3560, 5530, SCX-4216, SCX-4100, SCX-4500, SCX-4826, SCX-5530, CLP-300, CLP-500, CLP-510, CLP-600, CLP-610, CLP-650 or ML-6060 ... Order a

cartridge. We have them in stock for immediate delivery.

We can also supply MICR cartridges for most Samsung, Hp, Dell, Xerox, Lexmark, Okidata, IBM and Canon laser printers. Just Email your make & model and we'll promptly quote you a price.